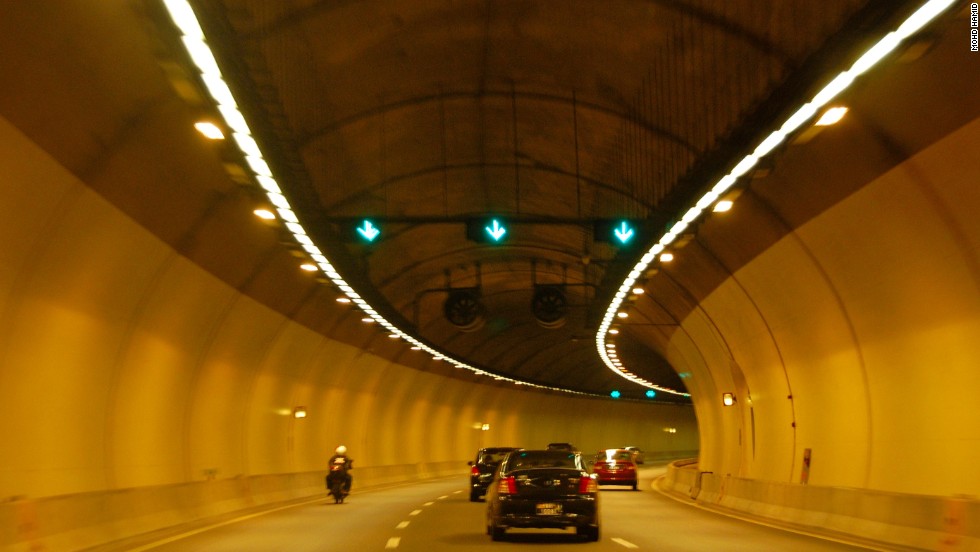 Source: CNN Travel
SMART (Kuala Lumpur, Malaysia)
"SMART is a combined road and flood relief tunnel," explains Thomas at Ramboll.
"It can be completely flooded to get rid of storm water and turned back into a road in a few hours."
The tunnel, the longest in Malaysia, was built to solve the problem of flash flooding in Kuala Lumpur.
SMART can operate in three ways.
When there's no flooding, it serves purely as a road tunnel.
When there are floods, rainwater can be diverted into a lower channel, and the upper level will remain open to traffic.
When exceptionally heavy floods occur, the tunnel closes to all traffic and watertight gates open to allow floodwater to flow through.
Length: 9.7 kilometers (6.02 miles)
Fast fact: The tunnel is expected to prevent billions of dollars of possible flood damage and costs from traffic congestion.
Since it opened in 2007, flood-prone areas such as Masjid Jamek, Dataran Merdeka, Leboh Ampang and Jalan Melaka have been spared inundation.
Read more about it on CNN