Overview
The Stormwater Management and Road Tunnel (SMART) project was incepted by the project proponent, namely MMC Corp Berhad-Gamuda Berhad Joint Venture, primarily to mitigate the recurring floods in the city of Kuala Lumpur, the financial, business and commercial hub of Malaysia.
The SMART project is implemented under the close supervision of the Government, namely the Drainage and Irrigation Department of Malaysia and the Malaysia Highway Authority. Engineering support for SMART project is provided by a local consultant, Sepakat Setia Perunding (Sdn) Bhd in association with Mott MacDonald of UK.
SMART Management Team
SMART existing management team averages over 10 years of career experience in highway industry and projects. These include toll operations, highway maintenance, road construction, tunnel servicing and M&E services. The team is responsible for operating, maintaining & managing stormwater management and road tunnel. The SMART functions are to mitigate floods, manage traffic, tackle congestion, provide information to road users, improve safety and journey time reliability, whilst respecting and minimizing any adverse impact on the environment. SMART fulfills its role by working closely with its partners and suppliers to deliver an efficient and sustainable stormwater management and road tunnel that meets the needs of all users.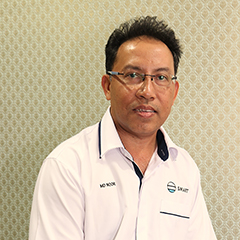 Mohd Noor Mohd Ali
Chief Operating Officer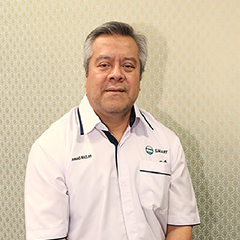 Ahmad Razlan Amir Hamzah
Senior Manager
(Highway Operations & Maintenance Division)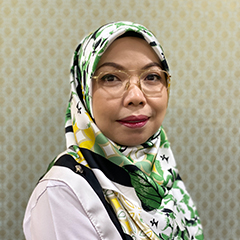 Norzanawati Kasa
Head of Hr/Admin & Comm Department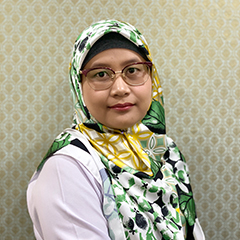 Rahimahwati Ramli
Head of Finance, Toll & Legal Department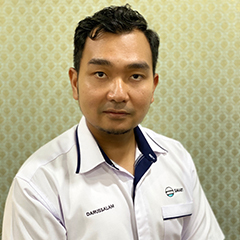 Darussalam Mohamed Salleh
Head of Mechanical & Electrical Department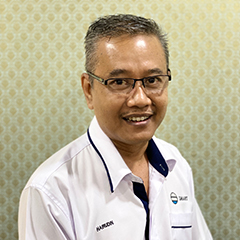 Hairudin Abu Hazar
Head of Civil Structure Department